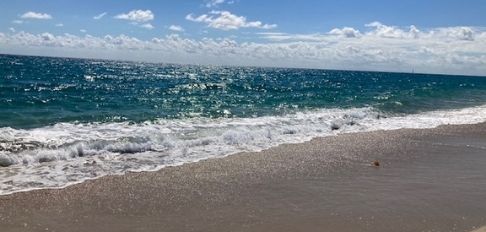 There are so many people who have lost a loved one recently. It's important to remember when going through the grieving process that it is not necessarily linear.
There are five stages according to the Kubler Ross theory:
Denial

Anger

Bargaining

Depression

Acceptance.
It is common to go in and out of the various stages in no special order. It is important to fully embrace whatever stage and feelings you are experiencing. In time, they will lessen. 
I like to suggest that you look at the ocean and watch the waves. Each wave of sadness is followed by a wave of healing. In time, the waves lessen, and the intense emotions soften. 
It is important to remember the goal of grief and loss is never to forget your loved one but to remember them in a healing way through your memories and special moments you shared together. 
This side of Heaven, our grieving will always be incomplete. It is important to keep an eternal perspective.
I leave you with this Scripture: "The Lord is close to the brokenhearted and saves those who are crushed in spirit." Psalm 34:18 (NIV) Don't forget to pray!
Here for you,
Life Coach Jane "Goldie" Winn, MSS
More of Goldie's Nuggets HERE
FIND OUT WHAT'S HAPPENING WITH GOLDIE'S UPCOMING MOVIE! Rainbow in the Night: Goldie's Journey of Redemption CLICK HERE!
For an encouraging read, RAINBOW IN THE NIGHT: A JOURNEY OF REDEMPTION, on Amazon, Barnes and Noble, or Kindle.
Click on any of the following links to buy my book; thank you!