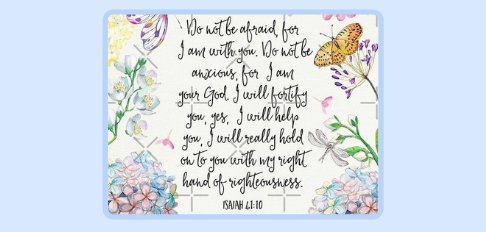 Are you personally suffering a loss or know someone who has recently lost someone very dear?
Holidays can be very sad and stressful when loved ones are no longer with us. As we navigate the holiday season we all need to be aware of those around us who are hurting. Consider reaching out with an encouraging call, card, or offer to meet for coffee. Sometimes knowing someone else cares makes all the difference and lessens the pain just a little.
We are called in Scripture to "bear one another's burdens." Families are used to gathering together during the holidays, and when there is that empty seat at the table, it can be very lonely as the grief and loss is much more apparent during the holidays.
I particularly like this Scripture that says it best:
"The Lord is close to the brokenhearted and saves those who are crushed in spirit." Psalm 34:18 NIV
I hope this "golden nugget" encourages you today!
Life Coach Jane "Goldie" Winn, MSS
More of Goldie's Nuggets HERE
For an encouraging read, RAINBOW IN THE NIGHT: A JOURNEY OF REDEMPTION, on Amazon, Barnes and Noble, or Kindle.
Click on any of the following links to buy my book; thank you!