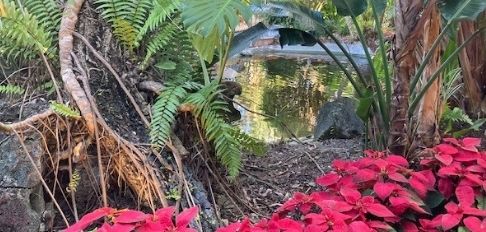 In my book, Rainbow in the Night: A Journey of Redemption, I shared my life story in a vulnerable and transparent way. I felt that the reader could better relate to me if I was willing to be brutally honest. The "pain point" I want to focus on in this blog is abuse, which many of us have experienced, whether it be physical, emotional, or sexual.
My father was a renowned psychiatrist and many people looked up to him not only at the hospital where he was the superintendent but also throughout the country as well. His public and private personas were not the same, and this was especially confusing as a child.
Behind closed doors, he was physically and emotionally abusive to me and my older sister. I wrote about the abuse in more detail in my book, but suffice it to say, it was hard to pretend in public that we were the "perfect family." That was definitely not the case.
For me, it greatly affected my self-esteem, and since I was not allowed to openly express anger or hurt, those feelings turned inward and I became depressed. I went into denial for many years about the abuse and idealized my father because he was highly regarded by so many, and I could see all the good he was doing for the mentally challenged. It wasn't until many years later when the past abuse got triggered that I came to terms with what really happened and sought professional help to process and heal.
This later allowed me as a therapist and life coach to empathize with clients who also have experienced abuse in their backgrounds. Most people who have abuse in their past feel shame and sometimes blame themselves. It's important to remember that you are never to blame for someone else's abusive behavior towards you. It is a violation of your personal boundaries and is never acceptable under any conditions.
If you are struggling in your present day, I highly recommend you seek professional help so you can "face it, trace it, erase it, and replace it."
When we see ourselves through the eyes of our loving Heavenly Father and know that He identifies with our suffering, this gives us hope that His desire is for our total healing and restoration.
I am deeply grateful for the Lord's intervention in my life, and now I am no longer held hostage to my painful past. My hope is that you will experience this freedom in your life as well.
John 8:36: "So if the Son sets you free, you will be free indeed."
Here for you,
Jane "Goldie" Winn, MSS
Author of Rainbow in the Night: A Journey of Redemption
Click on any of the following links to buy my book; thank you!